THE DARK SIDE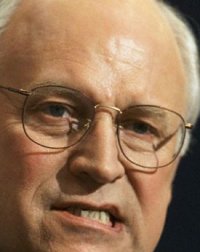 Absolute MUST WATCH!!!!
PBS Frontline piece called The Dark Side. Absolutely the most informative, damning piece of journalism I have seen in a long time. Maybe ever. Check your local listings and find out when it's on in your area. Fascinating.
It journals the path to war and Cheney's tentacles throughout the administration/government. I took some notes while watching it-but I'm a little tired to post a serious discussion on it tonight.
You'll be able to watch it online (on the PBS site) starting Thursday at 5pm.
A link to the VERY informative THE DARK SIDE site at PBS.